ministries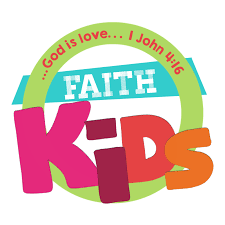 Faith Kids
Sunday morning 9:30 connect group
10:30-12:00 Children's Church
Wednesday at 7-8pm
In Faith Kids, we believe that kids are just beginning on their journey of faith. We know that it's important for them to discover their faith while experiencing connection with their peers. Our Sunday morning experiences are interactive and geared toward leading children toward a deep understanding of God.
Faith Church Student Ministry
Wednesday at 7-8pm.
Sunday at 9:30am connect group
FCSM focuses on students grade 6-12. We are intentional about connecting with students and seeing students connect with Christ. Our desire is to encourage and mentor students to become passionate followers of Christ, and to see life change. We seek to empower a generation of students who can stand against the flow of culture that is drifting further away from Jesus. We deliver a setting where one can encounter Jesus by discovering truths through relevant Bible teaching, worship, personal discipleship, developing constructive relationships, and giving opportunity to serve as Christ served. We provide multiple opportunities for students to engage with the God of the universe while experiencing life with their peers.
women's ministry
The first Sunday night of the month
5 pm
meet to embrace positive relationships with one another while discover more of God's purpose in daily living. God has given guidance through His word, and we relate that to real life. W.O.W.
men's ministry
First Sunday night of the month
Our men's ministry, Men Of Valor Excel meets the first Sunday evening each month. We seek to become a band of brothers. With God as our guide, we explore real life battles and conquer its unique challenges. We are overcomes through faith in Jesus Christ. We will excel.