Please help offset COVID-19 medical cost for the Ortiz family.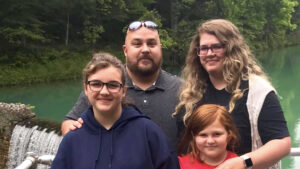 The Ortiz
family
needs your
prayers
. Nick is the youth pastor and
worship
leader at Faith Church, and Micala is a Sunday School teacher, piano player, and Assistant Youth Leader. They are a major

component
of
ministry
at the church. Nick is
hospitalized with COVID-19 complications. He currently is fighting double pneumonia. Micala is not hospitalized, but is very sick. Medical bills are increasing quickly, and they are in need of financial assistance. You can click on the

PLEASE HELP; GIVE NOW

link below, and it will redirect you to the church giving page. Please select "Nick and Micala medial fund" in the drop down box so we ensure every dollar that comes in will go directly toward their medical expenses. Thank you and God bless you much!