Experience Christ. Enrich your life. Extend God's love.
Service times:
Sunday: 10:30am till Noon
Free Dinner begins at 6:15 pm
multiple services for all ages 7-8 pm
Friendly people who will extend the love of Christ to you. Come how you feel comfortable. You can watch a Sunday morning service by clicking
HERE.
You can see our Statement of Faith by clicking Our Statement of Faith.
Faith Church is located at
1655 Middle Road, Conway Arkansas 72032
Phone number 501-327-9094
email: info@conwayfaithchurch.com
office hours: Monday-Thursday 9 am-3 pm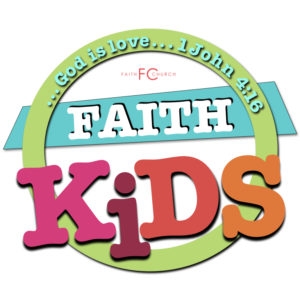 We offer great opportunity for quality bible teaching in a way that is fun, sincere, and effective.
Faith Kids meets for Sunday School at 9:30 a.m. and then for Children's Church at 10:30 a.m. every Sunday.
Faith Church Student Ministry
FCSM meets every Sunday Morning for Sunday School at 9:30 a.m., and offers a mid-week youth service at 7:00 p.m. There is opportunity to connect through our church services, as well as monthly activities, and home groups.
Girls Ministries
The girls meet every Wednesday night at 7:00 p.m. Girls Ministries is a discipleship program That has a legacy of godly women coming alongside girls, guiding them on a path to become mature and godly women. The goal is simple: To see every girl moving toward a deep relationship with Jesus Christ, and to realize her importance and potential in the kingdom of God. https://ngm.ag.org
The Royal Rangers program is an activity-based small group church ministry for boys. They meet every Wednesday night at 7:00 p.m. in the Ranger Room. Their mission is to evangelize, equip and empower the next generation of Christlike men and lifelong servant leaders. They provide Christlike character formation and servant leadership development for boys in a highly relational and fun environment.
Mary-Martha Women's Ministry
Serving is important, and so is sitting at the feet of Jesus. At Faith, there is opportunity for many vital aspects of ministry, some of which include helping serve dinner every Wednesday night, delivering food to the sick or elderly, preparing communion, prayer support, helping support other local ministries, and being an encouragement to other women. There is a monthly bible study for all women as well as multiple women's small groups.
FUEL will Forge Unity, Evangelism, and Leadership in the lives of men and exists to assist men of Faith with their walk with Christ, and help them to have courage to explore who God is, expand their understanding of what it means to be Godly men, and extend that to others through works of service, and an example of the true nature of Christ. Men's Ministry meets at various times for projects, outings, and multiple other reasons that can be found to do "man stuff". Check out our Facebook page.FUEL on Facebook
We have multiple Sunday School classes every Sunday morning beginning at 9:30 a.m.
Current Sunday night groups: 5:30 at Pastor Sam's or 5:30 at Pastor Nick's. If interested, you can email info@conwayfaithchurch.com for instructions.
There are also other small groups that meet at various times, including a Tuesday morning Precepts Bible Class.
C
When you give, you glorify God
You can partner with Faith
We will gladly answer any
4:30-9:00pm
Student Fundraiser

Mt Eagle Retreat Center

8:00 am

3:30 pm
Annual Church Business Meeting

3:00 pm

If you have a project that you need help on,
please click on "New Request" to register.
To
volunteer for an task,